Mountain biking is not a cup of cake that everybody dreams of. It is daring with the uncertain pavements of the wilderness beside being the best adrenaline pup up to those who relish adventure.
Nevertheless, being a pro at mountain biking is different from riding a mountain bike or loving it. So, take a look at the ten symptoms to check if your addiction to Mountain Bike is a benign or malignant one!
1. Your Knee Cap Is Always Injured After a Ride
Regardless of whether you're peddling your Mountain Bike on thorny bushes, sharp rocks or the edges of Suicide Cliffs, if your kneecap is always band-aided, then surely, you're a Mountain Bike Pro. In fact, most mountain bikers are often proud of the scars on their shins, which become the determining factor of the rate of risk you took to ride the bike.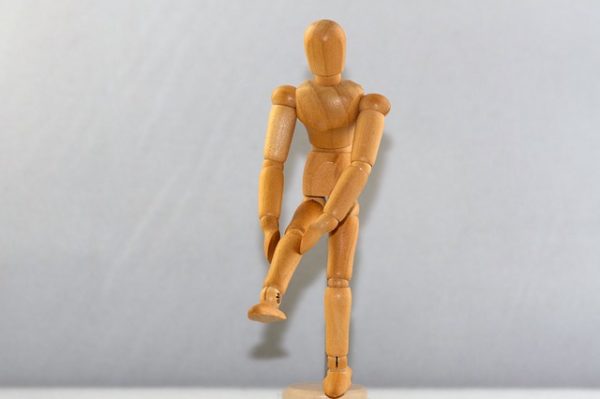 2. Is The Price Of Your Mountain Bike in Thousands?
If you love Mountain Biking the most, you certainly own an overpriced bike, which dutifully does the excellent job that it is worth. Furthermore, when you're attaching a cheap bike to the shiny deck of your exorbitant car, it certainly looks a little unfilial to your mountain bike love, right?
3. You Know Your Tyres 24×365 Days!
Only a truly mountain biker knows how to maintain the tires with seasonal changes. To choose between the high paced summer tires or spiky ones are truly the inventory of a wise mountain biker. Without deciding on the incremental trier requirements for each season and weather, a mountain biker cannot ace mountain biking.
4. Your Biker Gang Is Recognized By Their Bike Names
A true delight and pride for most mountain bikers, if you're a biker who remembers your acquaintances with their bike's name rather than their original name, you're a Mountain Biker Pro. In fact, it is a way to address people by their bike's name, when you're a mountain biker.
5. You Need To Just Look At The Tyre Marks on The Trail to Know What Has been Riding It
One of the hereditary human qualities, man always has hunting dashed in the veins. If you're a Mountain Bike Pro, you can recognize the tire prints on your trail easily. If you can make the name of the bike by a print on the road, you're truly a mountain bike pro.
Probably, if you analyze the print you can even guess the rider whom the bike is known after and where it led to. This can help you understand if there's been a new biker on your trails too!
6. You Always Find Reasons To Buy A New Part For Your Bike
Be it a new style or solvent, you are always attracted by the great upgrades that your bike can have. Same is why you spend so much on your bike and find means to justify the same.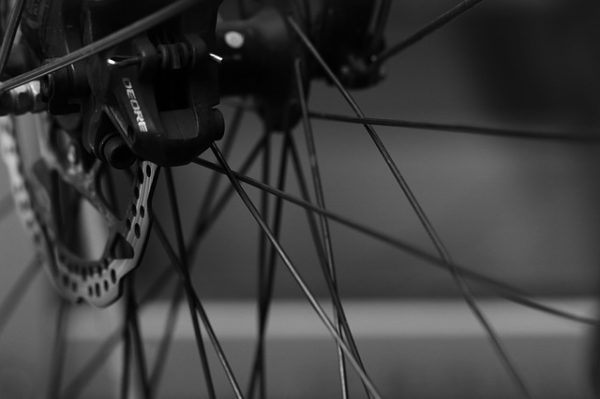 7. You Roam Around Your Local Bike Shop That People Think You Work There
Needless to say, you're a biking enthusiast and you gloat at the information from professionals. In fact, whenever a new kit for the mountain bike arrives at the store, you're so enthusiastic that you even befriend the salesperson.
To extrapolate the fact, if you're a regular visitor and acquaintance to the biking shops in the vicinity, you really as a mountain biking pro!
8. The Shape of Your Suntan Ends Where Your Biking Attire Starts
To start with, your skin is discolored with multiple tans. Your name is well tanned and on your elbows, the tan stops where your gloves start. The same goes with the type and pattern of shorts, socks, and shoes that you use.
Additionally, you are also into proper suntans and always carry a bottle on you.
9. You Have a Large Inventory of Bike Parts In Your Garage
It is true that technology has been rapid in the past 50 years or so. As nowadays, the bike upgrades, accessories, and other paraphernalia is skyrocketing in its prices. But, don't feel bad. In fact, you many old parts that you no longer use on your bike, that the garage is filled with the timeline of bike upgrades.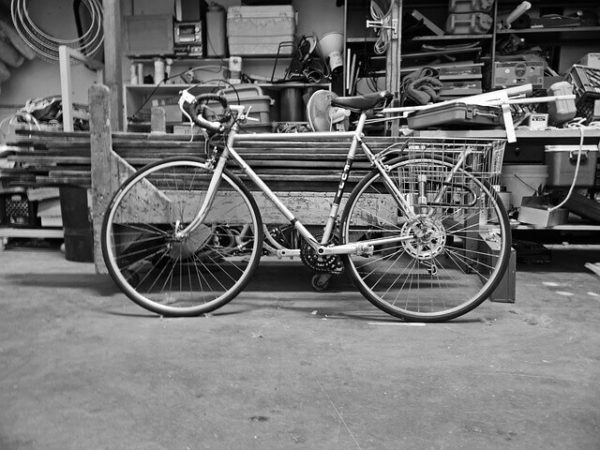 Keep it and surely, there will be a use or two on the way!
10. You're an Insightful Critic on Bike Upgrades
So a new kid at the bike store at the end of your alley was saying that the Boosted Tyres are better than normal? Well, if you're mountain bike pro, you will begin this motion with a crease of the brows. You do not hate all upgrades, but you definitely need complete information to take into something. Perhaps, you even remember having been scammed by a new product in their long history with bikes.
Where do you stand? Are you a real mountain biker?