Years ago, you'd be hard-pressed to surf the Internet and find inspiring bad-ass mountain biking women. Not that they weren't out there, they just weren't getting the recognition they deserved.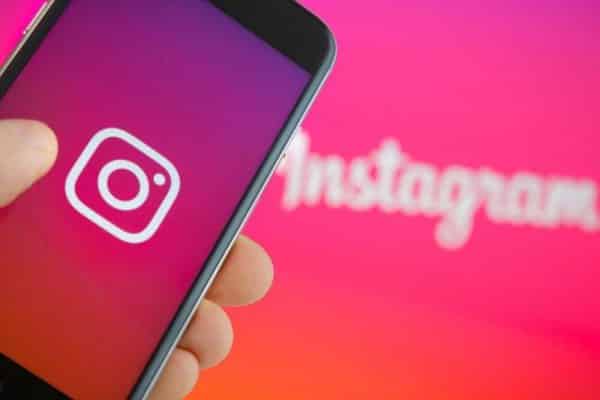 Now, the landscape has changed and female mountain bikers (myself included) have strong female role models to look up to and lots of other women to shred with and learn from. Don't get me wrong, it's wonderful riding with the dudes, but sometimes the trailside chats and riding environment is a little different with a group of gals.
For your daily dose of inspiration…
FEMALE MOUNTAIN BIKERS TO FOLLOW ON INSTAGRAM
HERE ARE 10 FEMALE MOUNTAIN BIKERS TO FOLLOW ON INSTAGRAM:
1. REBECCA RUSCH
If you're looking for a 'rusch' of adrenaline, follow Rebecca. She's an endurance athlete, adventurer, film-maker (check out Blood Road), coach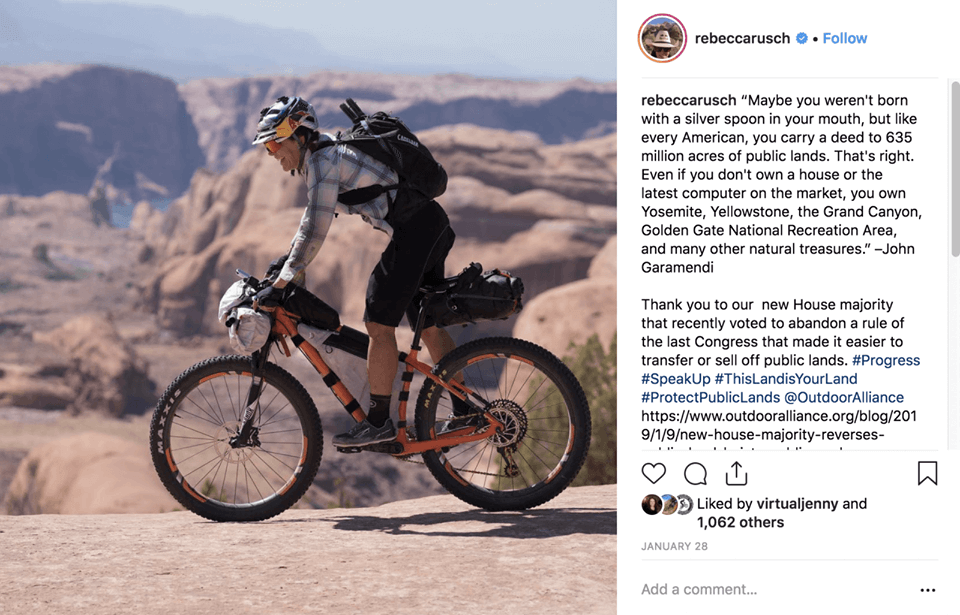 2. RACHEL ATHERTON
Red Bull athlete Rachel Atherton has a record number of overall World Cup crown, numerous World Champ titles and the only perfect season in mountain bike history to her name. You may call her the queen of downhill racing. Now, she also has her very own bike brand, Atherton Bikes.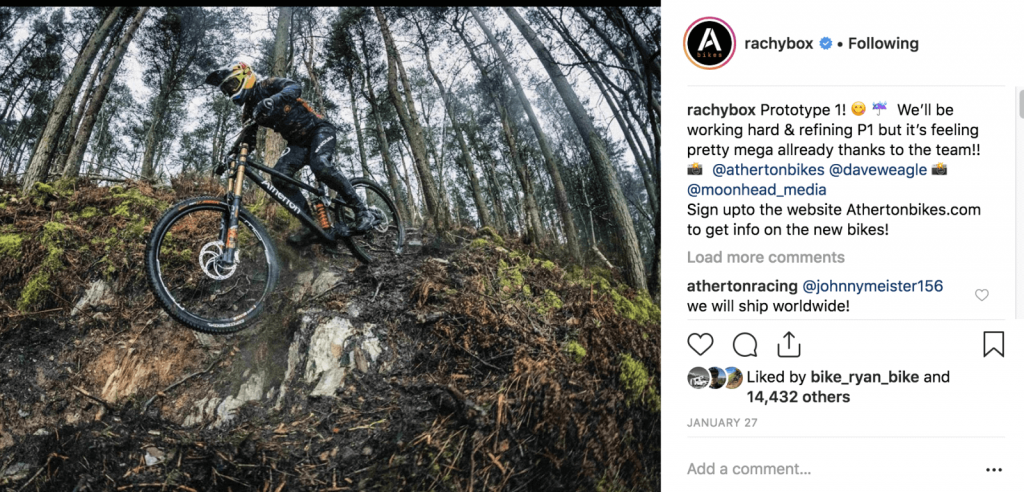 3. MICAYLA GATTO
Micayla is a professional downhill racer, mountain bike coach and artist. Get inspired by her beautiful photos and adventures in her British Columbian backyard and beyond.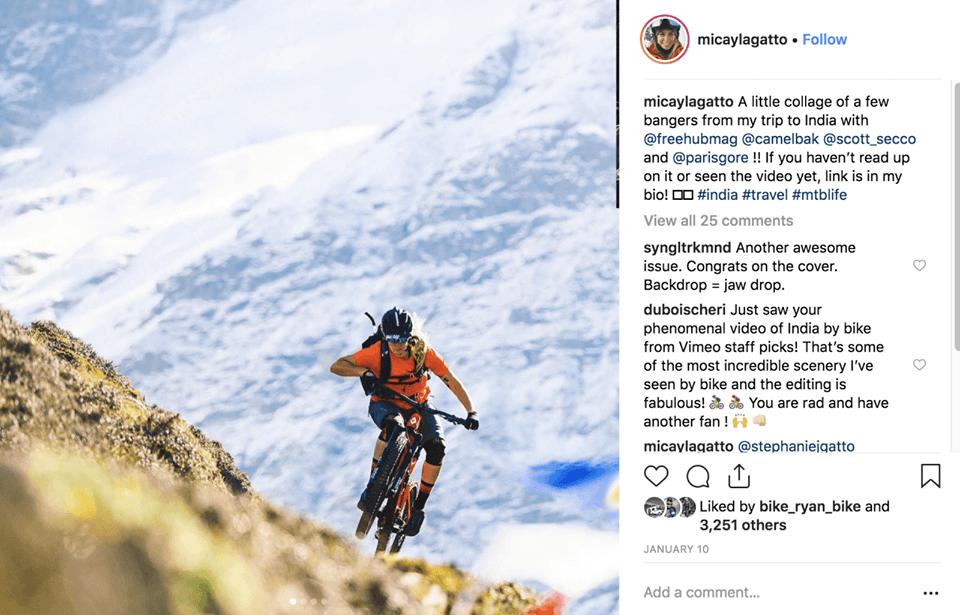 4. CASEY BROWN
Crowned Queen of Crankworx in 2014, Casey is a professional mountain biker who is always testing her limits. It's rumoured that Red Bull Rampage is on her radar – first female mountain biker to enter, perhaps?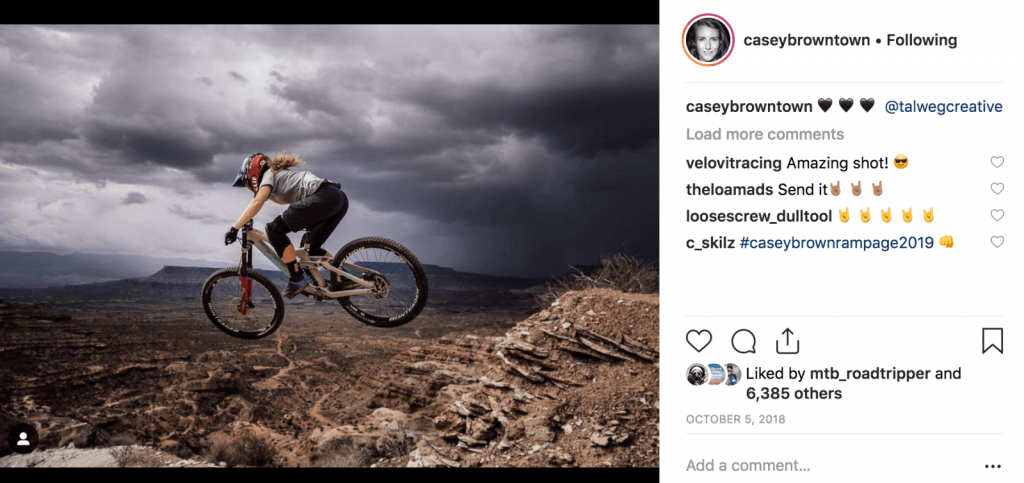 5. BROOKLYN BELL
Brooklyn is a rad skier, mountain biker and creative artist as well as a Kona Ambassador keen to help under-represented demographics feel included in the outdoors.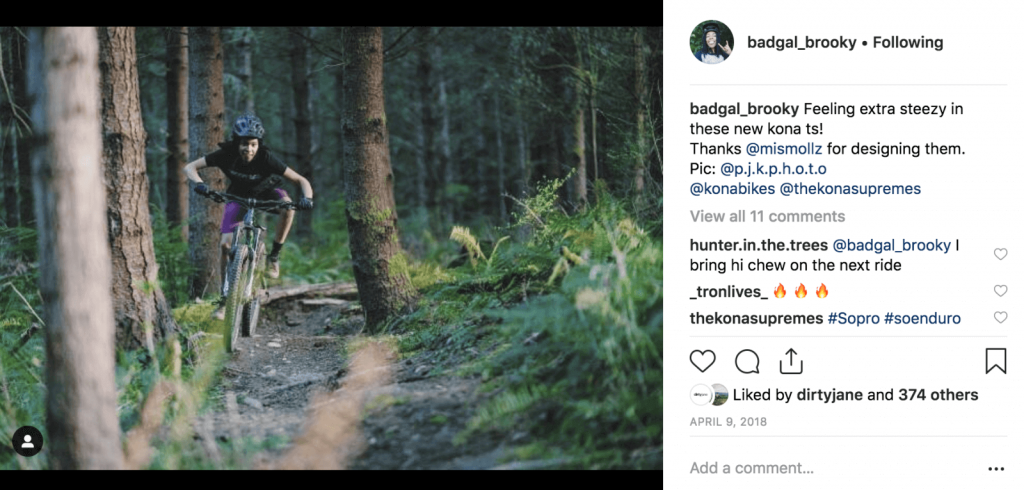 6. CHARLOTTE BATTY
Mountain bike coach and a bit of a comedian, Charlotte's Instagram account will definitely make you smile. She highlights the funny moments in life, both on and off the bike. If you're in Ontario, join one of her mountain bike skills clinics.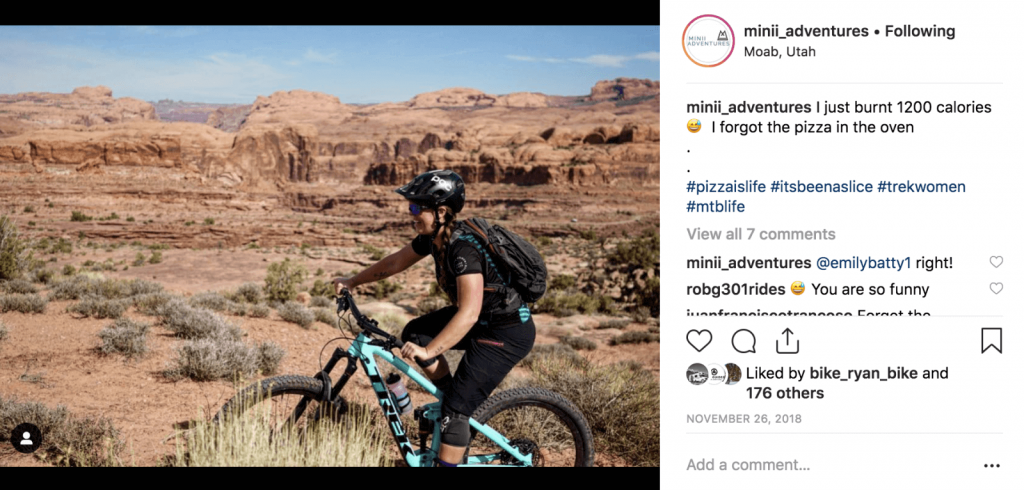 7. TRISH BROMLEY
Trish says it the best herself, "from competing in the pro men's division to teaching 3-year olds to balance and roll, I'm determined to eliminate barriers and invite participation in all levels of the sport."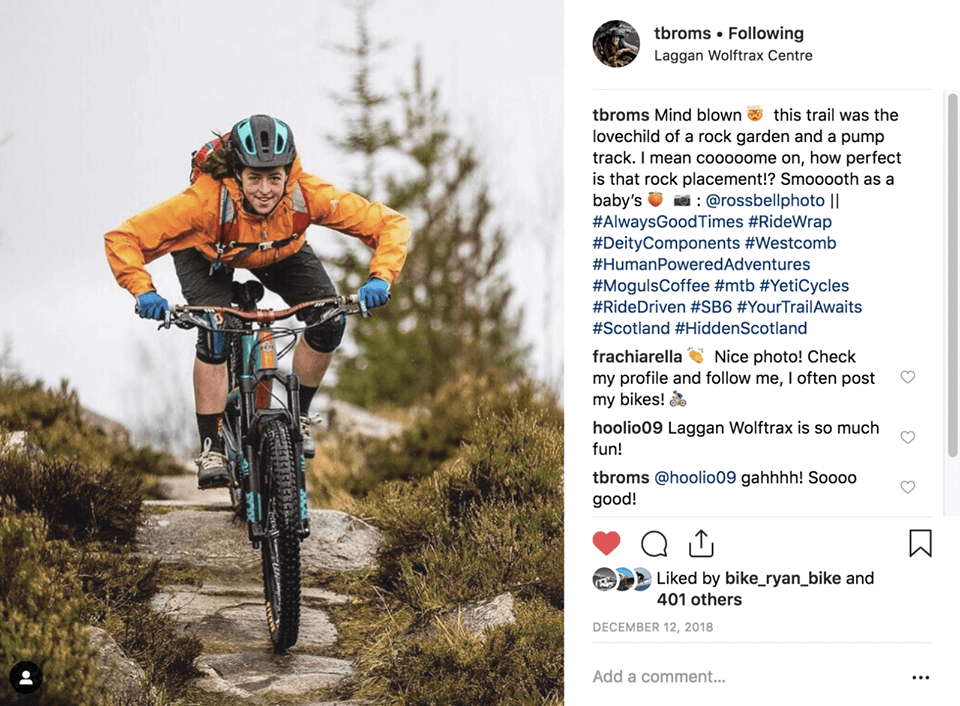 8. MEGAN JENSEN HILL
Follow Megan for epic riding photos and great reposts from around the world to add to your 'bike-it' list.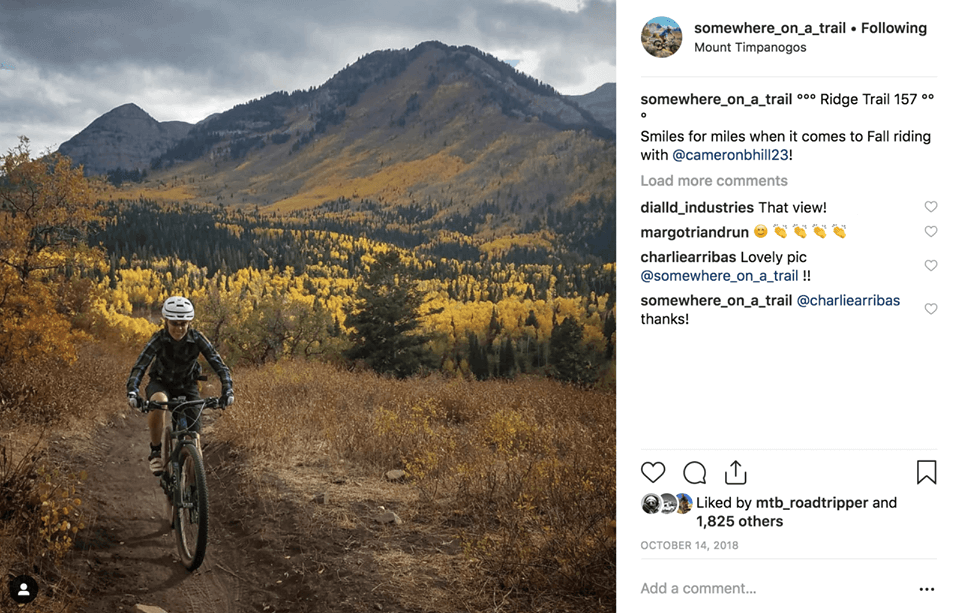 9. JILL KINTNER
Jill, an Olympian, UCI World Champ and holder of 5 Crankworx World titles is an accomplished athlete and a creative soul with a background in design and illustration.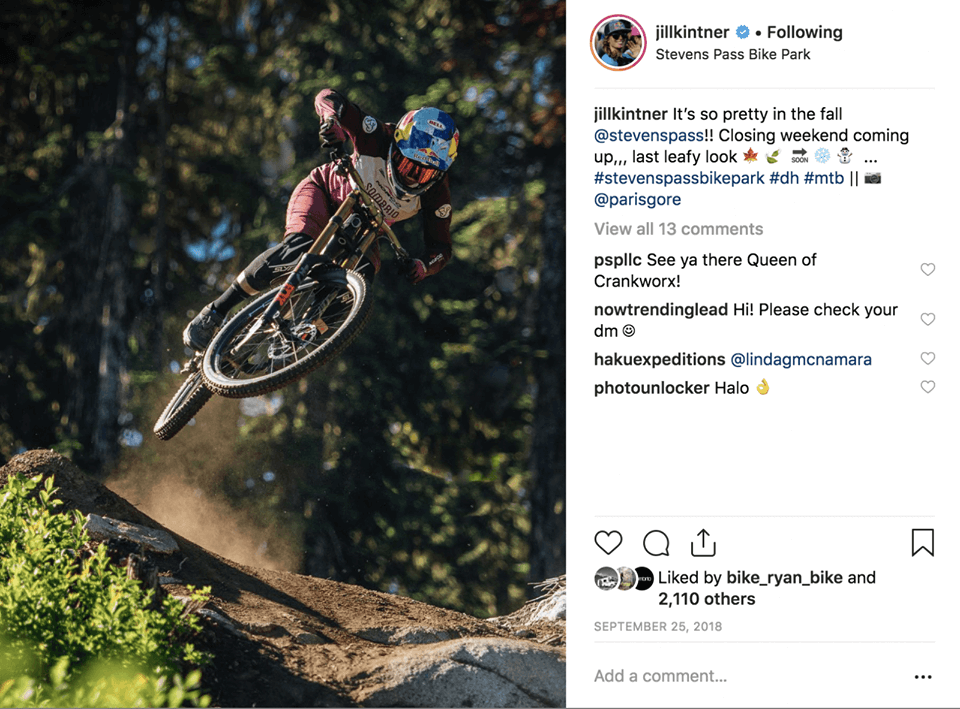 10. EMILY BATTY
Red Bull athlete, Trek racer and Olympian Emily Batty shares photos from the trails, racing and everyday life as an athlete.