Popular as center of daring mountain biking all across the globe, Nepal is encircled by gorgeous gorges, highest peaks and astounding vantage points. Nepal is celebrated as the capital of adventurous mountain biking.
If you call yourself a daredevil at mountain biking, without covering Nepal your history remains flimsy. Moreover, peaks are not the sole attraction of Nepal. The tiny country is known being the cradle of Buddha and Buddhism, in addition to culture, terrain and natural extravaganza. A trip through Nepal is definitely everlasting and memorable for a lifetime too. Adding Nepal to your covered terrains will definitely add diamond feathers to your mountain biking history.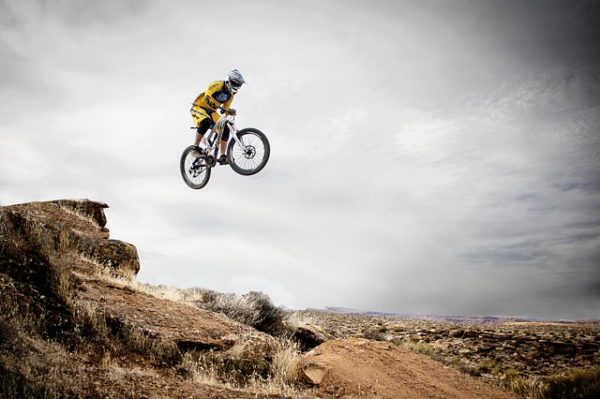 Read ahead if you want to know the reasons that add to make Nepal a magnet for mountain bikers all over the world.
1. Not One, But Eight Spectacular Peaks To Trot On Your Bike
Nepal has been a prime destination for mountain bikers since ages. If you think all the glory roots back to Mount Everest, you're wrong. Apart from world's highest peak, Nepal has eight more peaks that are all part of the eighth thousands or the death peaks.
The eight deathly hallows of Nepal are- Mount Everest, Kanchenjunga, Lhotse, Cho Oyu, Makalu, Dhaulagiri Manaslu, and Annapurna.
If you're planning to tread to Nepal for mountain biking, 29,000 ft high Mount Everest should definitely be a part of your itinerary. Ensure that your heart and gear are well equipped to keep you alive, in addition to completing the deathly mountain biking rides. From exhausting uphill ascents to the adrenaline overdose of a downhill descent, there are endless attractions to explore as a mountain biker, when in Nepal.
2. The Trails Are Simply, Mind-Blowing
A great trail is defined by how diverse its terrain is, to entertain the biker. For Nepal, natural twists and turns in the topography are routine. The best attraction of Nepalese biking trails is how amazingly well-maintained each is, since centuries. The trails are religiously used by the citizens and tourists alike and are unlike the deathly peaks of Nepal.
A must-do trail in Nepal for daring mountain bikers is the Great Himalayan Trail which covers 2897 Km and is single-track. Celebrated as the longest and highest trails across the glove, the great Himalayan trail has nothing but drinking water available en route.
3. Nepal Is The Birthplace Of Momos- The Yummiest Dumplings!
For every mountain biker, mess-free food is mandatory. Momos are portable, fresh, snack cum meals, tailor-made for grey nomads on bikes. They are made from leavened flour that is rolled into balls with chicken, pork, beef or vegetables, butter and flavors to taste. Momos are eaten with sauces such as schezwan as well as mayonnaise. In fact, Nepal has diverse colors of momos from green to orange and white. Depending on your appetite and preference, you can order fried or steamed momos.
A delicacy to enjoy hot in the hilly terrain of Nepal, bikers will find many roadside tents or local vendors selling momos all around. If you order a soup on the sides, your tummy will certainly bless you!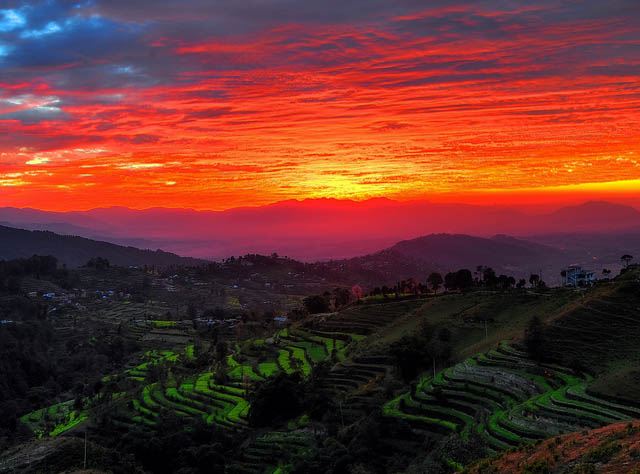 4. Nepal Is The Cradle Of Buddha And Buddhism
Many of us are spiritually unsatisfied. For mountain bikers, spiritual growth, healing, and satisfaction comes with the peaks and trails covered in the past. Simply put, we mountain bikers are mostly content and happy. The majority of our happiness owes it to the spiritual fulfillment. In Nepal, spiritual growth is inevitable. Surrounded by the calming chants and hymns of the Buddhist monasteries all around, Nepal is a must-visit destination for spiritual aficionados.
Furthermore, add the historic destination- Lumbini to your treks as it is the birthplace of Gautama Buddha. Renowned as World Heritage Site as well as a pilgrimage shrine for Buddhists and non-Buddhists, the holy village sanctifies all of its visitors. Stopping by the site will give you a great boost for the rest of the ride as well!
5. A Multi-Faceted Destination
Spanning from lush and soothing calm of Mustang to the deathly peaks of the Everest, Nepal has everything that a mountain biker hunts for. From picturesque valleys to stellar gorges, the country is photogenic throughout.
Bearing ideal amalgam of evergreen wilderness with urban thrills, Nepal is a trendsetter since ages!
The country is revered for its multi-lingual, multi-ethnic and multi-cultural heritage unlike most countries of the world. The same is why tourists will have a great vacation as they are respected throughout Nepal and even admired by the locals!
6. Seven Unesco World Heritage Sites Are Situated In Nepal
The valley of Kathmandu is celebrated for having seven of UNESCO proclaimed World Heritage sites, ideal for a whole day's tour, trot or trekking. From historic monasteries to Buddhist statues and stupas, Nepal is a feast for the eye.
It is best to include one day of mountain biking to cover all the historically important sites for sightseeing the best of Nepal. Some important sites to cover en route are Hanuman Dhoka (Durbar Squares), Bhaktapur, Bauddhanath Hindu temples, Swayambhu and Pashupati.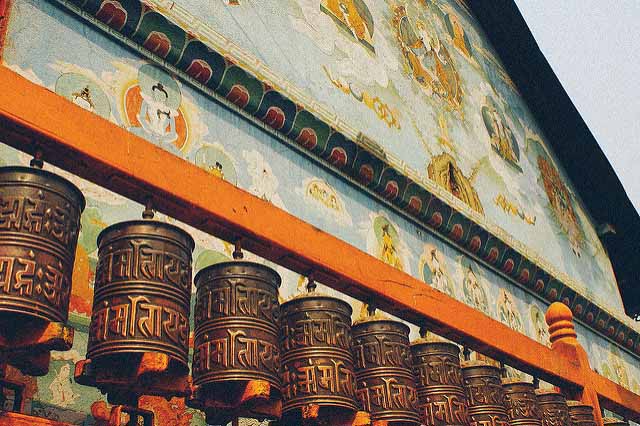 7. Nepalese Are Amiable And Amazing
Akin to most Asian destinations, tourists are considered guests or gods in Nepal too. The Nepalese people are popularly known to be the most amiable folks when compared to the popular tourist destinations around the world and in Asia.
From being greeted with a wide beaming smile to a fresh hot bowl of momos or soup for free, Nepalese are always looking to greet and befriend someone. The same is why, as a mountain biker, trotting remote to popular places in Nepal is a cakewalk!