Mountain biking is a kind of sports. It means riding bicycles off-road, often over rough terrain. It can be categorized in several categories: cross country, trail riding, downhill, freeride and dirt jumping. It is different from other bikes in features and durability.
Sometimes we all need a little reminder that there's no such thing as a bad mountain bike ride, and that life really is better on a mountain bike. So, for a little motivation to get you off your computer and onto your mountain bike, here are our favourite mountain bike quotes.
Here's a selection of some of the most interesting and insightful quotes on the subjects of bikes and cycling. The first one on our list perhaps says it best, yet we don't even have a name to attribute it to:
"You can't buy happiness, but you can buy a bicycle and that's pretty close." — Anon
Let's go thought Inspirational Cycling Quotes and Inspirational Mountain biking Quotes.
INSPIRATIONAL MOUNTAIN BIKE QUOTES
1. "Mountain biking: the under-rated and drug-free antidepressant" – betterride.net

2.  "A bad day on a mountain bike always beats a good day in the office."  Sacred Rides founder , Mike Brcic
3. "I don't have a bucket list  but my bikeit list  is a mile long."  – unknown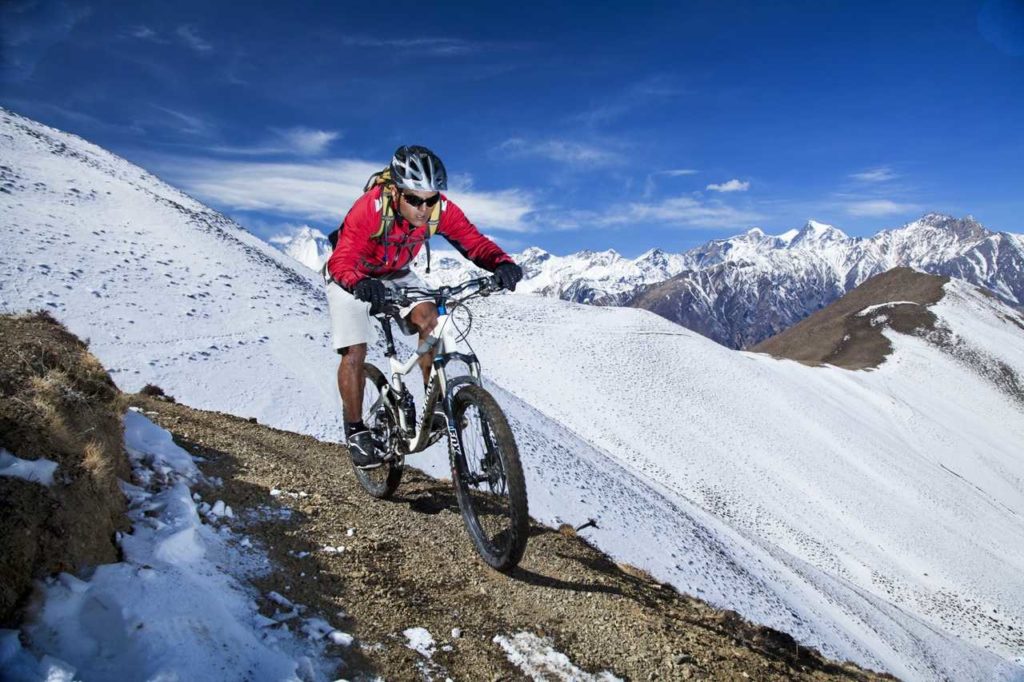 Biking quotes inspirational
4. "Life's to short not to go big, ya gotta go big." – Josh Bender
5. "Life is better on  a mountain bike." Sacred Rides motto
6. "Get a bicycle. You will certainly not regret it, if you live." Mark Twain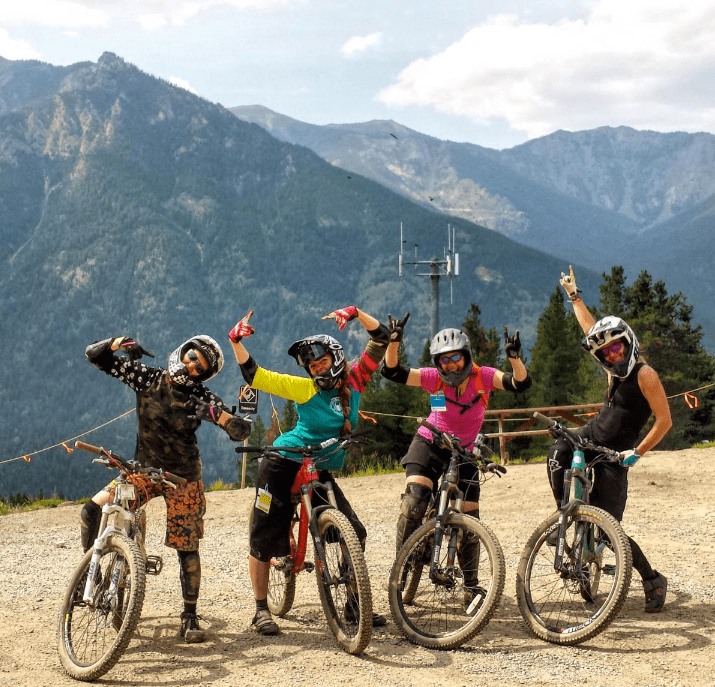 Bike riding quotes sayings
8. "If your day job keeps you from riding as much as you'd like, you aren't as fast as you think you are." – Knolly Bikes
9. "May your trails be crooked, winding, dangerous, leading to the most amazing view. May your mountains rise into and above the clouds." – Edward Abbey
10. "Downhill  mountain biking, more additive than crack cocaine, and twice as expensive." Pinkbike. com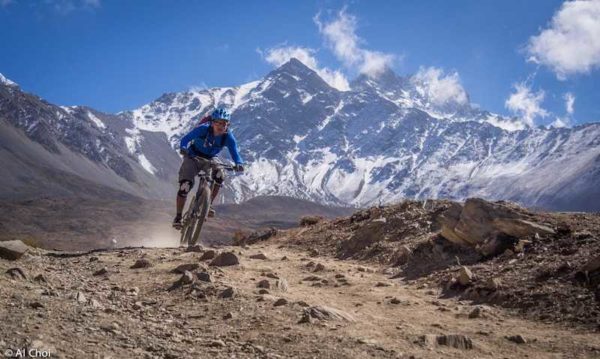 Bike riding quotes
11.  What makes a grown man look at a 25-foot cliff drop and say "That's totally do-able!" and then pull out the cojones to stomp the landing after four disastrous attempts? The very same spirit that drives a company to produce the bike that survives those and countless other adventures. Some call it passion. We call it being Canadian!!" – Norco  Bikes 2003
12.  "The secret to mountain biking is pretty simple. The slower you go the more likely it is you'll crash." – Julie Furtado
13. "Until mountain biking came along, the bike scene was ruled by a small elite cadre of people who seemed allergis to enthusiasm." – Jacquie Phelan
14. "There is nothing, absolutely nothing, quite so worthwhile as simply messing about on bicycles." – Tom Kunich
15. Riding a bike is everything to a cyclist. The friendship and camaraderie you have with other cyclists …to a cyclist, it was the be-all and end-all of your life. — Tommy Godwin, English long-distance cyclist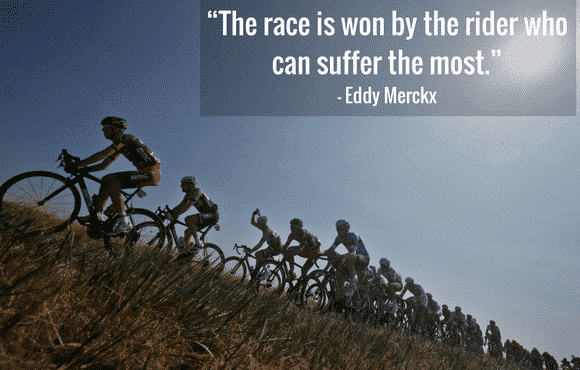 16. If you brake, you don't win. — Mario Cipollini
17. It never gets easier, you just go faster.— Greg LeMond
18. When my legs hurt, I say: 'Shut up legs! Do what I tell you to do! — Jens Voigt
19. It is the unknown around the corner that turns my wheels. — Heinz Stücke
20. Crashing is part of cycling as crying is part of love.— Johan Museeuw
21. Don't buy upgrades, ride up grades. — Eddy Merckx
22. As long as I breathe, I attack. — Bernard Hinault
23. Truly, the bicycle is the most influential piece of product design ever.— Hugh Pearman
24. When I was a kid I used to pray every night for a new bicycle. Then I realised that the Lord doesn't work that way so I stole one and asked Him to forgive me. — Emo Philips
25. One of the most important days of my life, was when I learned to ride a bicycle. — Michael Palin
26. You always know when you're going to arrive. If you go by car, you don't. Apart from anything else, I prefer cycling. It puts you in a good mood, I find. — Alan Bennett
27. The cyclist, is a man half made of flesh and half of steel that only our century of science and iron could have spawned. — Louis Baudry de Saunier
28. I relax by taking my bicycle apart and putting it back together again. — Michelle Pfeiffer
29. Learn to ride a bicycle. You will not regret it if you live. — Mark Twain
30. Bicycles are almost as good as guitars for meeting girls.— Bob Weir
Quotes to Inspire bikers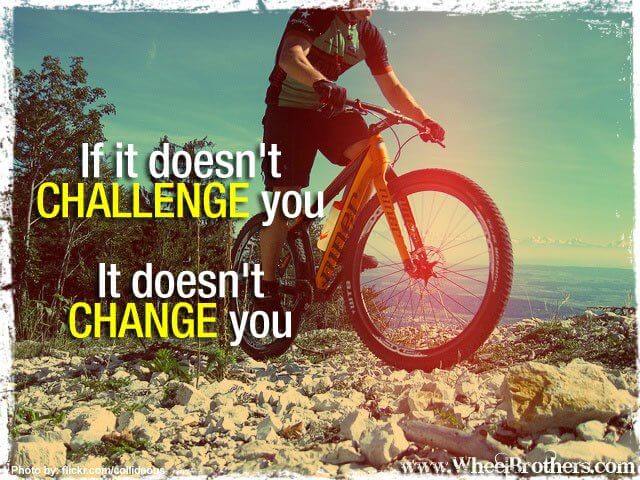 31. Melancholy is incompatible with bicycling. — James E. Starrs
32. The bicycle is just as good company as most husbands and, when it gets old and shabby, a woman can dispose of it and get a new one without shocking the entire community. — Ann Strong
33. It is by riding a bicycle that you learn the contours of a country best, since you have to sweat up the hills and coast down them. — Ernest Hemingway
34. Life is like riding a bicycle. In order to keep your balance, you must keep moving.— Albert Einstein
35. Bicycling is a big part of the future. It has to be. There's something wrong with a society that drives a car to workout in a gym. — Bill Nye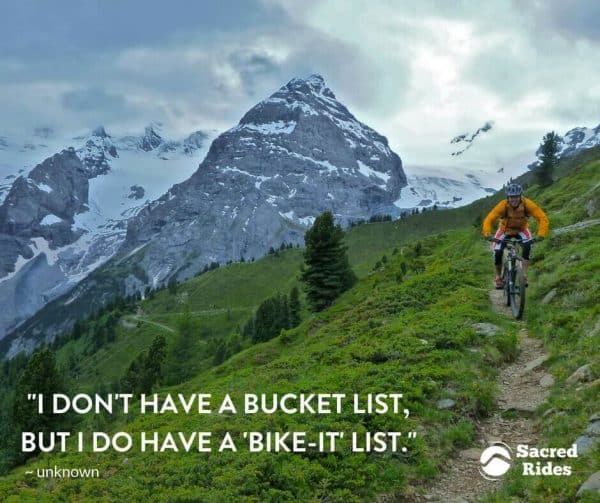 36. A bicycle is the finest mode of transport known to man. — Adam Hart-Davis, English inventor
37. Bicycles are the indicator species of a community, like shellfish in a bay. — P. Martin Scott